Mountainbike
Västerås — Dyboslingan mountain biking trail (MTB Blue)
Västerås, Västmanlands län
Categories
Mountainbiking

Near parking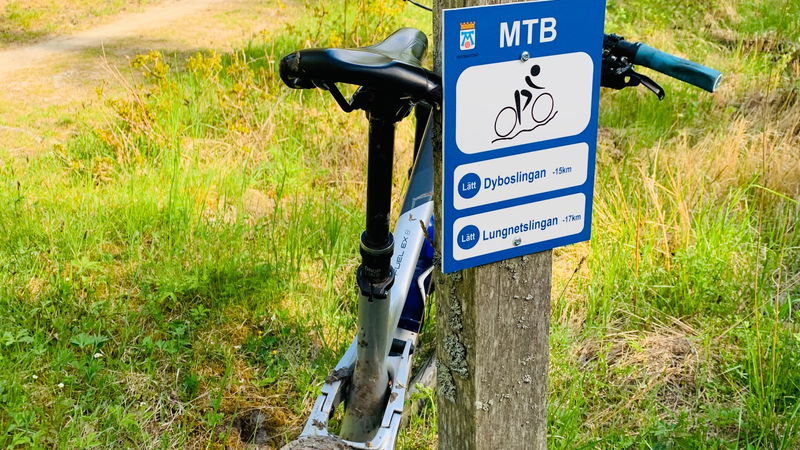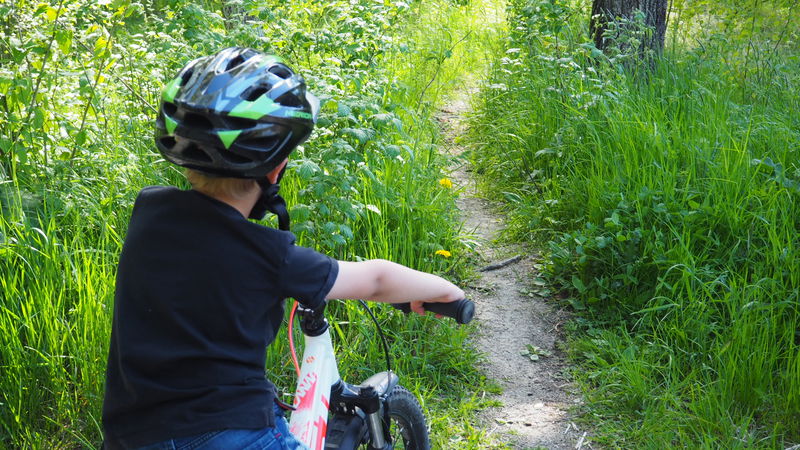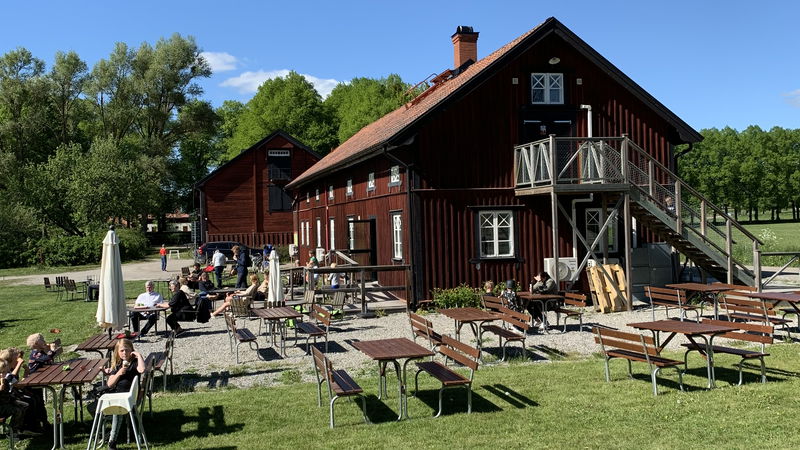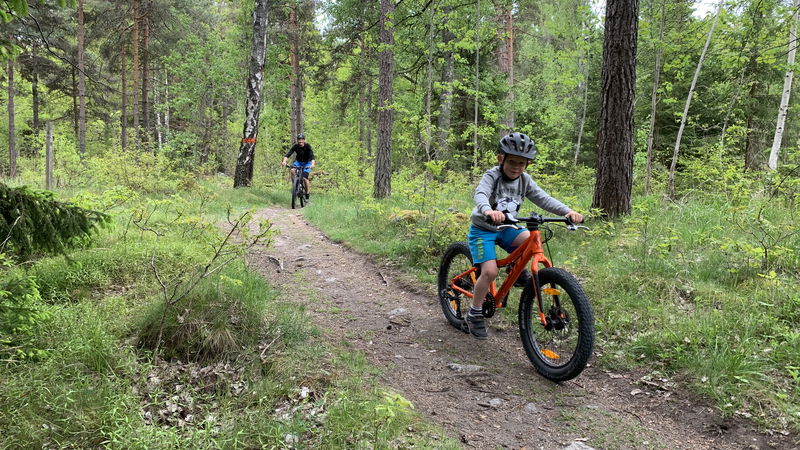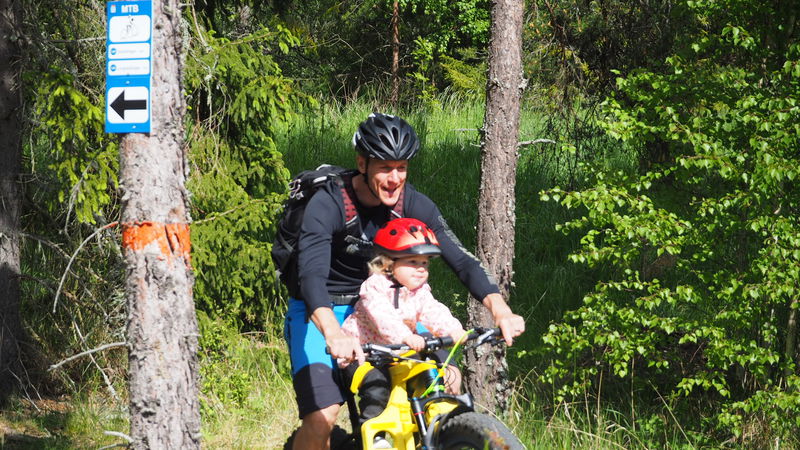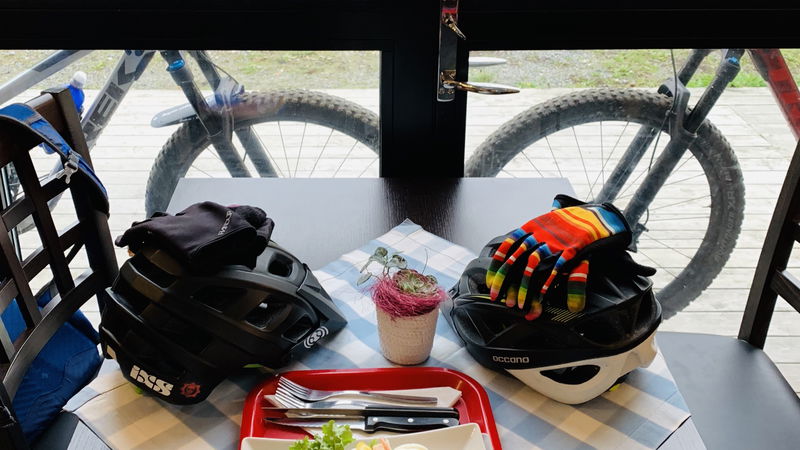 The Dyboslingan trail starts from the parking lot at Björnöbron bridge in Västerås and runs towards Gäddeholm. It shares the same route as the Lugnetslingan trail (except for a detour into the forest that adds an extra 2 km to the Lugnetslingan trail). In total, Dyboslingan trail is around 15 km of gravel bike paths making up a full loop cycling route that begins and ends at Björnöbron bridge.
At Dyboborg, the trail goes up a steep climb with ancient ruins on top of the ridge. Here, you can make a short side trip to a scenic overlook, where you can take a breather after the 30 m of partly technical climbing to get there. Once back on the trail, there are a few nice km of flowing path. After a bald ridge, you can follow the Dyboslingan trail towards a manor house or do the extra 2 km on the Lugnetslingan, which has some stony parts that require a little extra focus. The gravel path through the residential area of Malmen resembles the ups and downs of a roller coaster track and is a lot of fun. Afterwards, you can follow the signs out onto the asphalt to meet the Dyboslingan trail again.
After the route towards a manor house, turn left towards the bike-friendly Gäddeholm's Café. The Grevens räkmacka (count's shrimp sandwich) is a real treat! They also have a toolbox with some basic cycling tools that you can borrow if you need to make any repairs. After Gäddeholm's Café, you have a few km of cosy gravel path to ride through the Trådarängarna meadows, which feature some delightful bird-watching/observation towers, and back to Björnöbron bridge.
Waffles and coffee, anyone? If you want to supplement your cycling with more coffee stops, you can stop by [Wåffelbaren] (The Waffle Bar)] in Björnön. In addition to the best waffles in town, you'll also find more marked mountain biking trails in Björnen, set up by Aktivt Uteliv.
For those arriving by car, it may be best to park in Gäddeholm to avoid the congestion in Björnön due to the restoration of the bridge. And after a fun and sweaty bike ride in the forest, you can take a refreshing dip at the Gäddeholmsbadet swimming area.
Facts

Felanmälan på MTB lederna sker via Västerås Stads app: TRYGGARE

Den hämtar man där appar finns.
Parking

Parkera gärna i början av herrgårdsallen om du väljer att köra Lugnet/Dybo-slingen med start i Gäddeholm.
Surface

50/50 Grus och stig. Ett par riktigt branta uppförsbackar vid Dyboborg och några tekniska steniga partier. Men mestadels lättcyklade stigar.