Paddling
Svartån river — Västerfärnebo-Salbohed-Fläckebo-Eden's Garden route
Sala, Västmanlands län
Categories
Paddling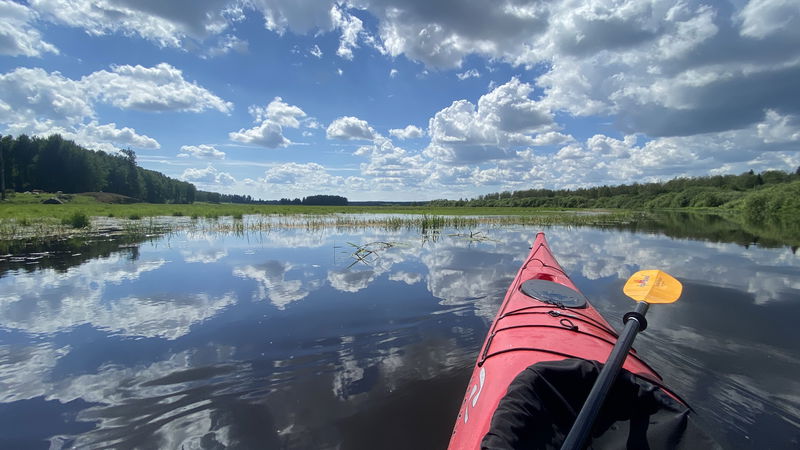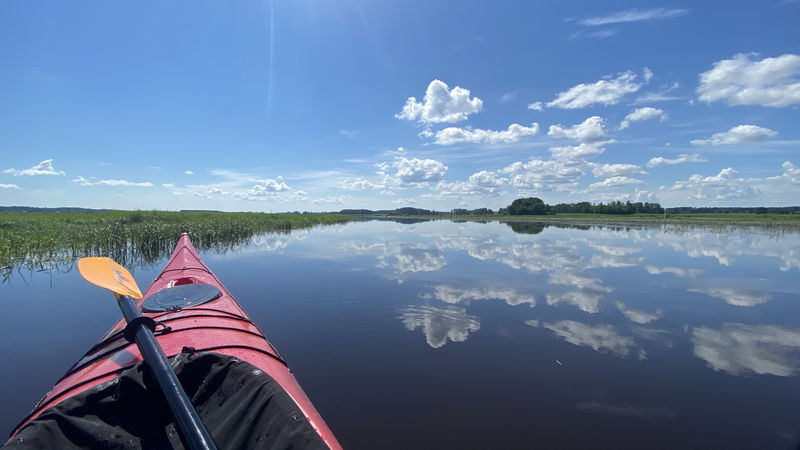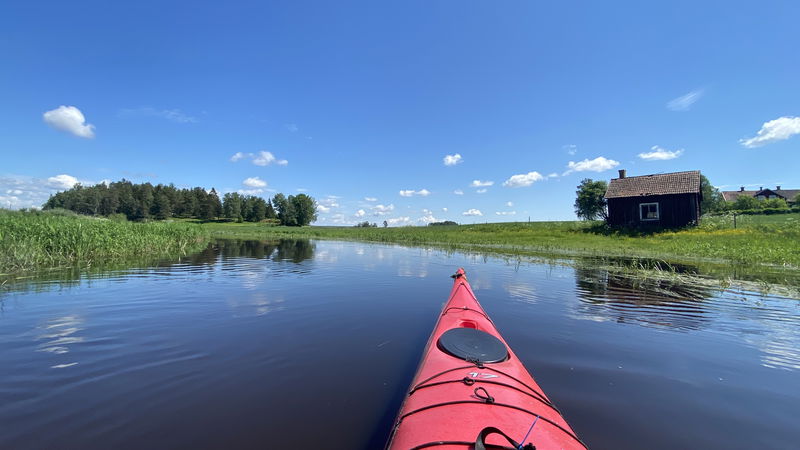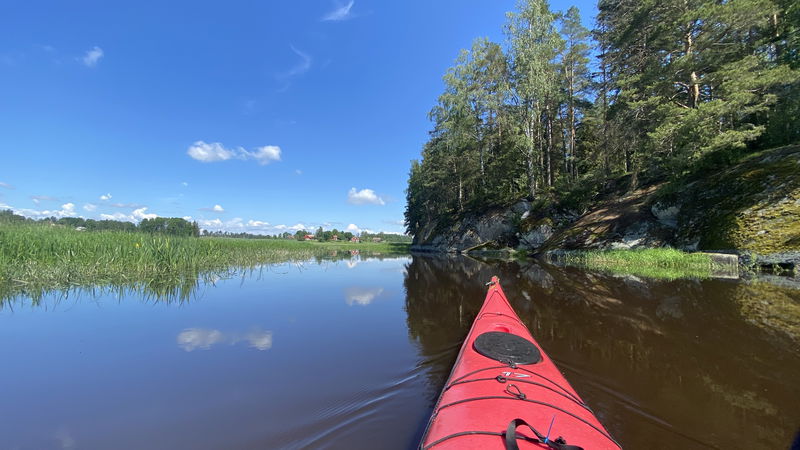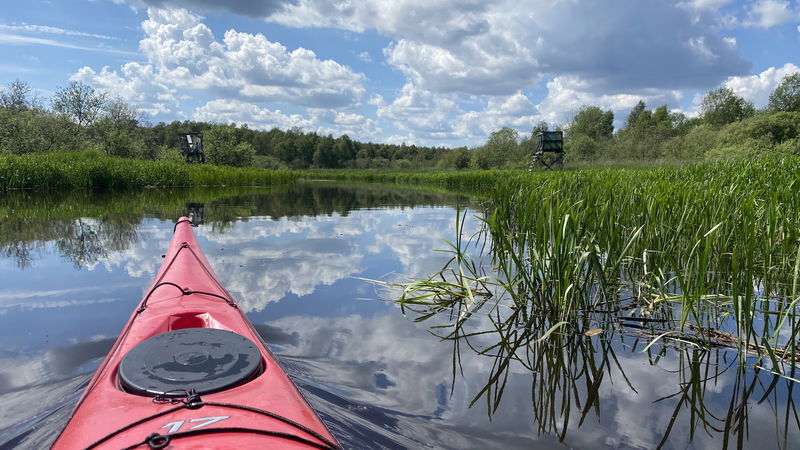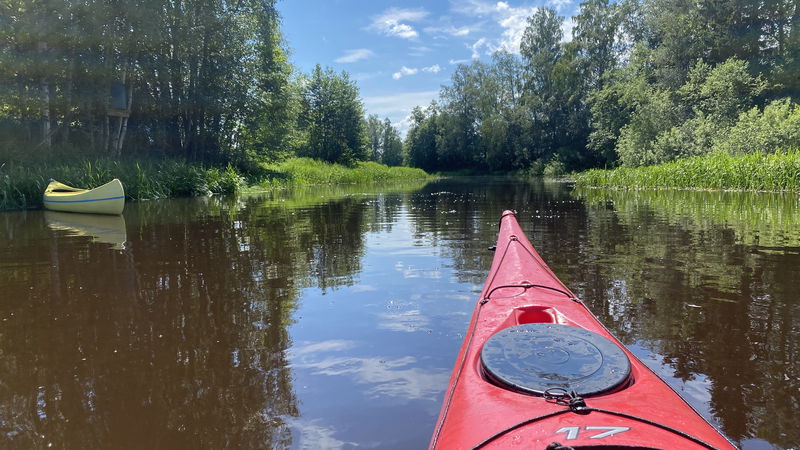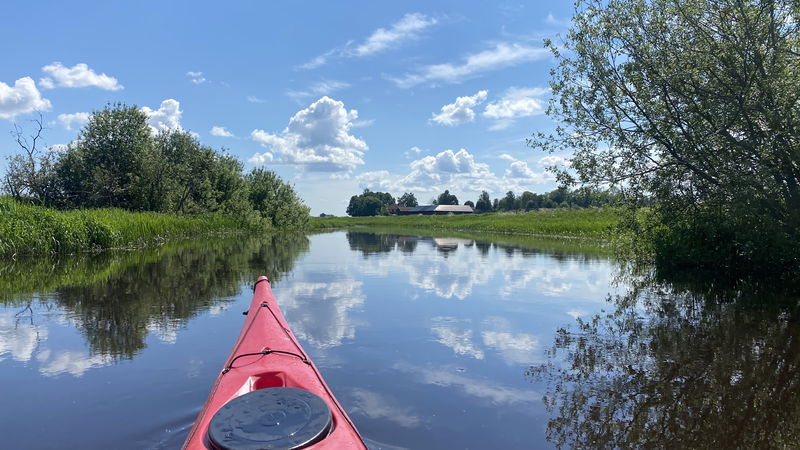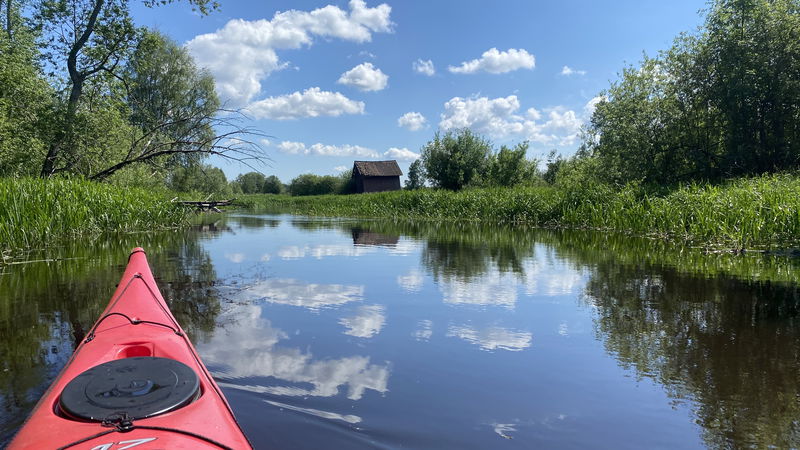 A canoe trip on the Svartån river and along the route running from Västerfärnebo to Salbohed to Fläckebo and Eden's Garden is a fantastic nature experience. It offers the chance to encounter various wildlife in their natural habitats, as well as magnificent wetlands, forests, and cultural landscapes. It's common for those paddling this route to see beavers, moose, deer, and eagles. In addition, the route passes through the Svartådalen outer recreation area, which is a dream destination for bird lovers. You can bring your own canoe or rent one at Eden's Garden, which also provides transport. Eden´s Garden is a bed & breakfast close to nature and also arranges guided tours to see the local beaver population.
The Svartån river is a beautiful and natural waterway that meanders through the whole of Västmanland, from Norberg in the north to Västerås in the south — where it flows into Lake Mälaren (sometimes also called "Lake Malar" in English). The Svartån river empties into several smaller lakes along its entire journey, including the beautiful Fläcksjön lake.
The stretch between Västerfärnebo, Salbohed, Fläckebo and Edens Garden is perhaps the section of the Svartån river that's easiest to paddle. No part of the route has any particularly strong currents and there are no ponds or rapids that you need to portage around. Just put your canoe or kayak in at one of the launches and paddle in any direction. If you choose to go the entire way from Västerfärnebo to Eden's Garden, it is a 23 km long trip that takes at least 5 hours to paddle in a canoe. If you're looking for easier side trips or shortcuts for a family, Eden's Garden can suggest some.
A highlight along the route is the beautiful Fläcksjön lake, which is notorious both for its vast amount of birdlife and for the beautiful "castle" on a small island in the middle of the lake. The unique 19th-century pavilion on Braheholmen islet is not a real castle, but a replica of one that stood on the same site in the 17th century. Open to the public, it's the perfect place to stop and enjoy a packed lunch.
If you start your canoe trip in Västerfärnebo, it is strongly recommended that you visit the popular "Fiket i Färnebo café", which serves pastries, pies and shrimp sandwiches.
Directions

Use the Naturkartan's (Nature map's) GPS function to find the various parking spaces and canoe launch sites along the route.
Parking

Parkering finns i olika storlekar intill de olika isättningsplatserna längs med leden. Använd kartfunktionen i naturkartan för att hitta till lämplig parkering för dig.

För att underlätta parkeringsfrågan kan Edens Garden assistera med både transport och uthyrning av kanoter.