Mountainbike
Västerås — Björnen mountain biking trail (MTB Blue)
Västerås, Västmanlands län
Categories
Mountainbiking

Near parking

Near Public Transport

Near toilet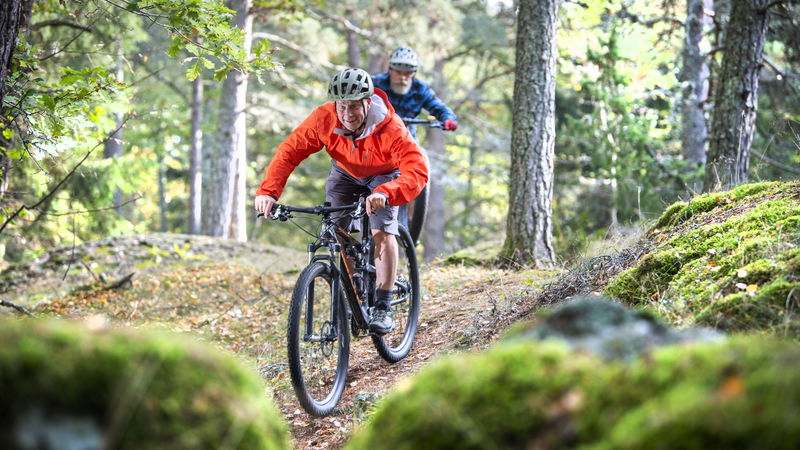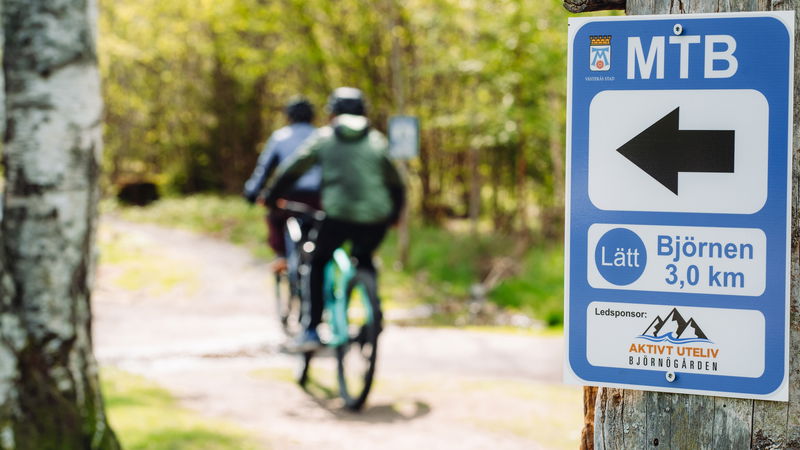 Visit the beautiful Björnön island in Västerås. There, you'll find a range of activities that are perfect complements to enjoying some wonderful coffee in a cosy environment at Wåffelbaren (the Waffle Bar).
At Aktivt Uteliv (Active Outdoor Life), you can book experiences in summer and winter. For those who want to discover Lake Mälaren (sometimes also called "Lake Malar" in English), there is a large selection of kayaks and other boats to paddle. For those who want to learn more about outdoor hobbies, there are classes on kayaking and mountain biking. There's also a treetop ropes and zipline course for the adventurous and skating in the winter on the ice near Björnögården.
Here, you should, of course, bike the completely new Björnen trail, a 3 km mountain bike trail that's suitable for both newbies and experienced riders. It's rated an MTB Blue level of difficulty but will keep you so busy with tricky technical sections throughout that it almost feels like an MTB Red level trail. You can start on the trail at the car park opposite Björnögården, where there's a small technical course to practice clearing obstacles and cross-country cycling.
If you want to combine it with an overall mountain biking adventure, head over to the mainland side. There, a few hundred metres after the bridge, is the start of the Dybo and Lugnetslingan trails which take you to Gäddeholm's mountain biking trails. And once in Gäddeholm, you can, of course, stop for a break at Gäddeholm's Cafe
Parking

Tänk på att fina helgdagar så är Björnön mycket populärt besöksmål. Om du kan så lämna bilen hemma så slipper du letande efter parkering.
Surface

Skogsstig med inslag av några stenlagda sektioner och byggda kurvor. Lätt kuperad terräng utan längre backar.