Mountainbike
Sala — Knektleden mountain biking trail (MTB Red)
Sala, Västmanlands län
Categories
Mountainbiking

Editor's choice

Near parking

Near Public Transport

Near toilet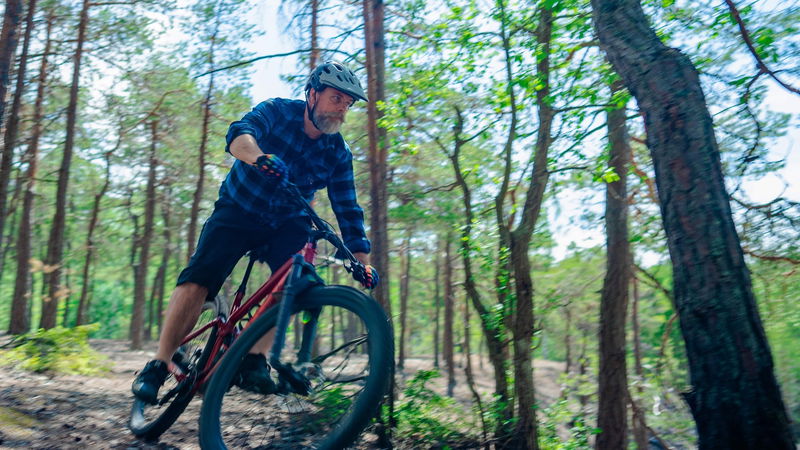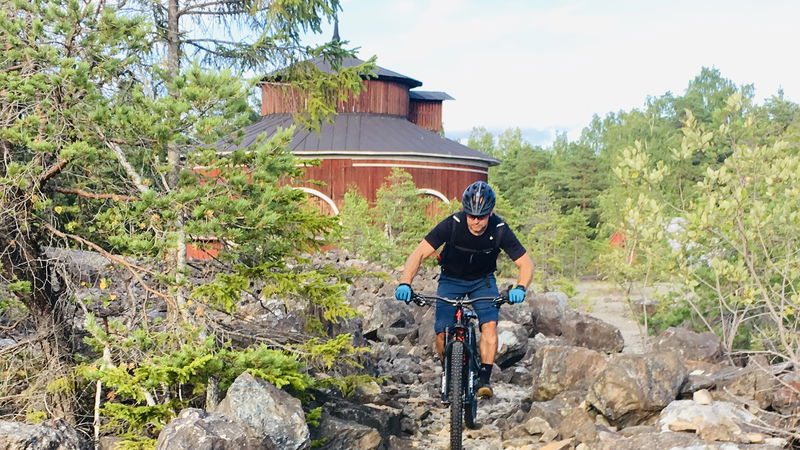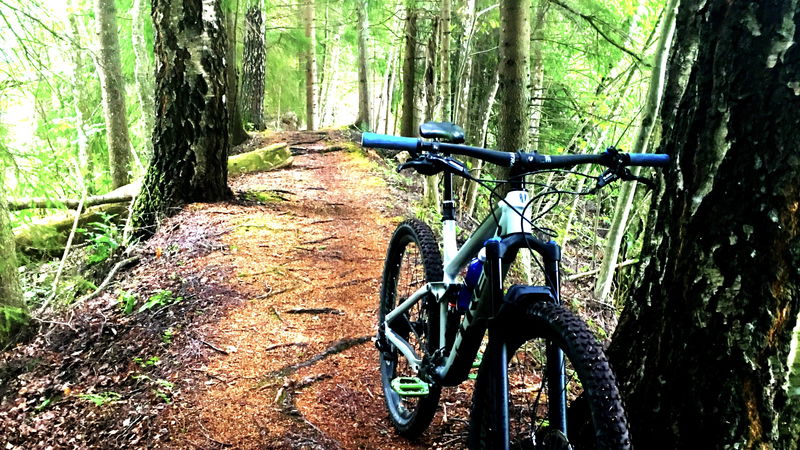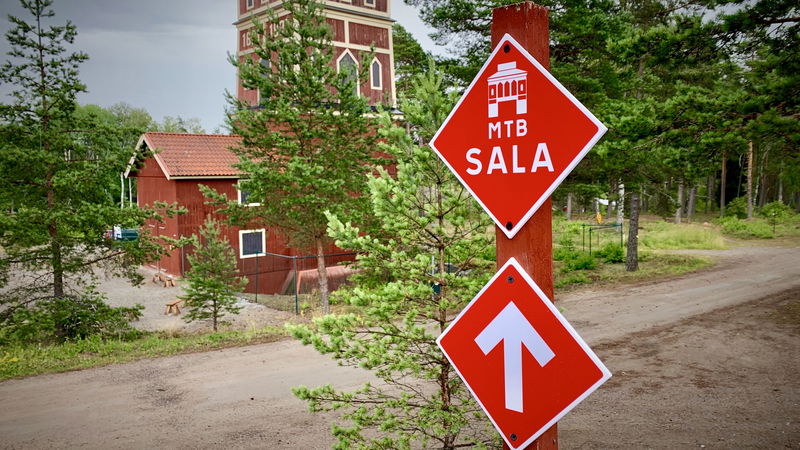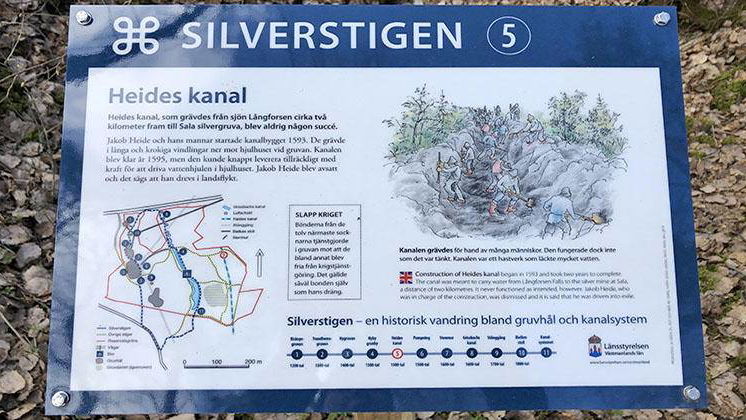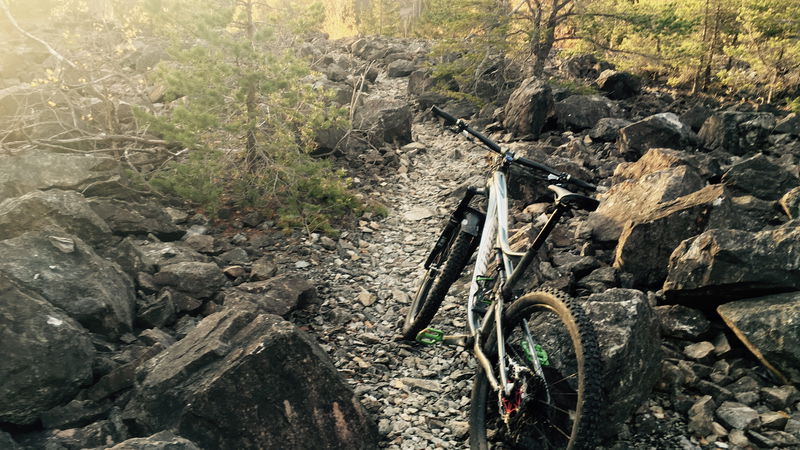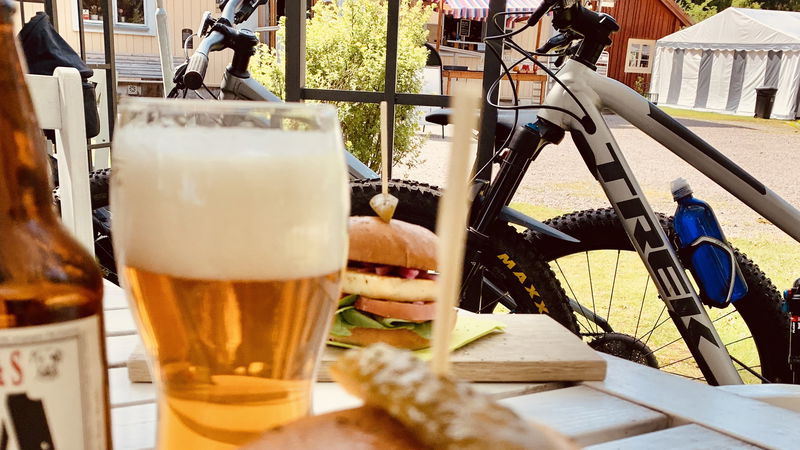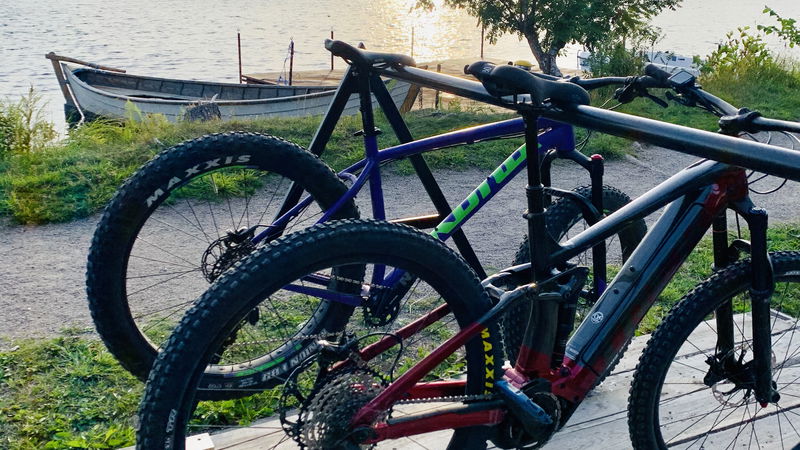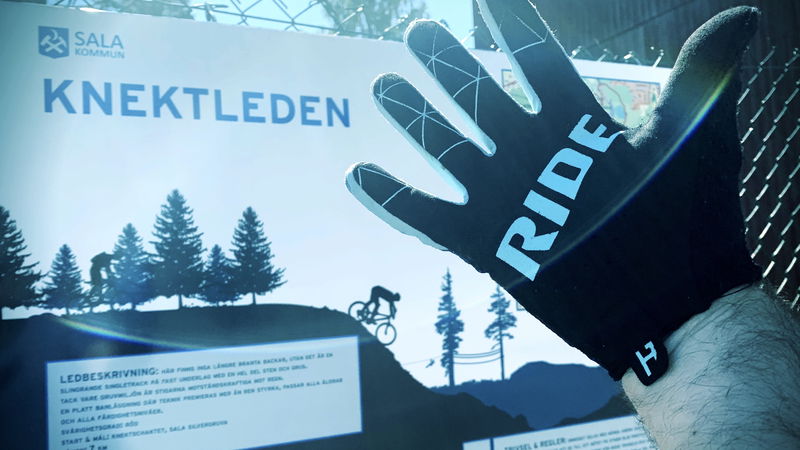 The Knektleden trail is a charming mountain bike trail that takes you right through the historical mining area of Sala, "the Silver City''. If you are cycling the almost 7 km long trail for the first time, expect plenty of breaks, stopping out to curiously explore and snap some breathtaking pictures in the exciting surroundings. When you come up to the large rock garden leftover from the discarded rocks from years of mining, for example, stop at the fence of the Tistbrottet quarry and look down, and you will see a modern mining operation breaking dolomite marble and lime. If you have any strength left in your legs, go for another lap on the varied single track, but give the camera a rest this time and just enjoy the varied mix of smooth riding, technically challenging terrain, including riding over rocks dug up and discarded by 16th-century miners.
An experienced mountain biker should be able to go a whole lap without needing to put their foot on the ground, but the trail is worth visiting even for a beginner. The difficult parts aren't long, so you can hop off and lead the bike if things get too rough. And because the trail is in the shape of a figure eight around the mining area, it's easy to shorten the route if someone in the party wants to cut the ride short.
Finish up your trek by exploring Sala Silvergruva (Sala's Silver Mine), both above and below ground. Part of the Knektleden trail goes through the Aspentorp nature reserve. There is also the Silverstigen (Silver path) route, which features signs detailing the history of the area's historic silver industry. The trail is not far from Måns Ol's Inn, where you can enjoy a post-ride drink or take a dip in the nearby swimming spot. The inn has a bicycle rack for mountain bikes and road bikes, which you can keep a close eye on from the outdoor terrace.
Facts

MTB 7km Svårighetsgrad Röd.

Silvergruvans område är populärt att besöka och alla är inte snabba stigcyklister. En glad hälsning och fartsänkning vid möten/omkörningar är uppskattat av alla parter, gående som cyklister.
Parking