Mountainbike
Surahammar — Lindmuren #2 mountain biking trail, 4.9 km (MTB Blue)
Surahammar, Västmanlands län
Categories
Near toilet

Near parking

Near Public Transport

Mountainbiking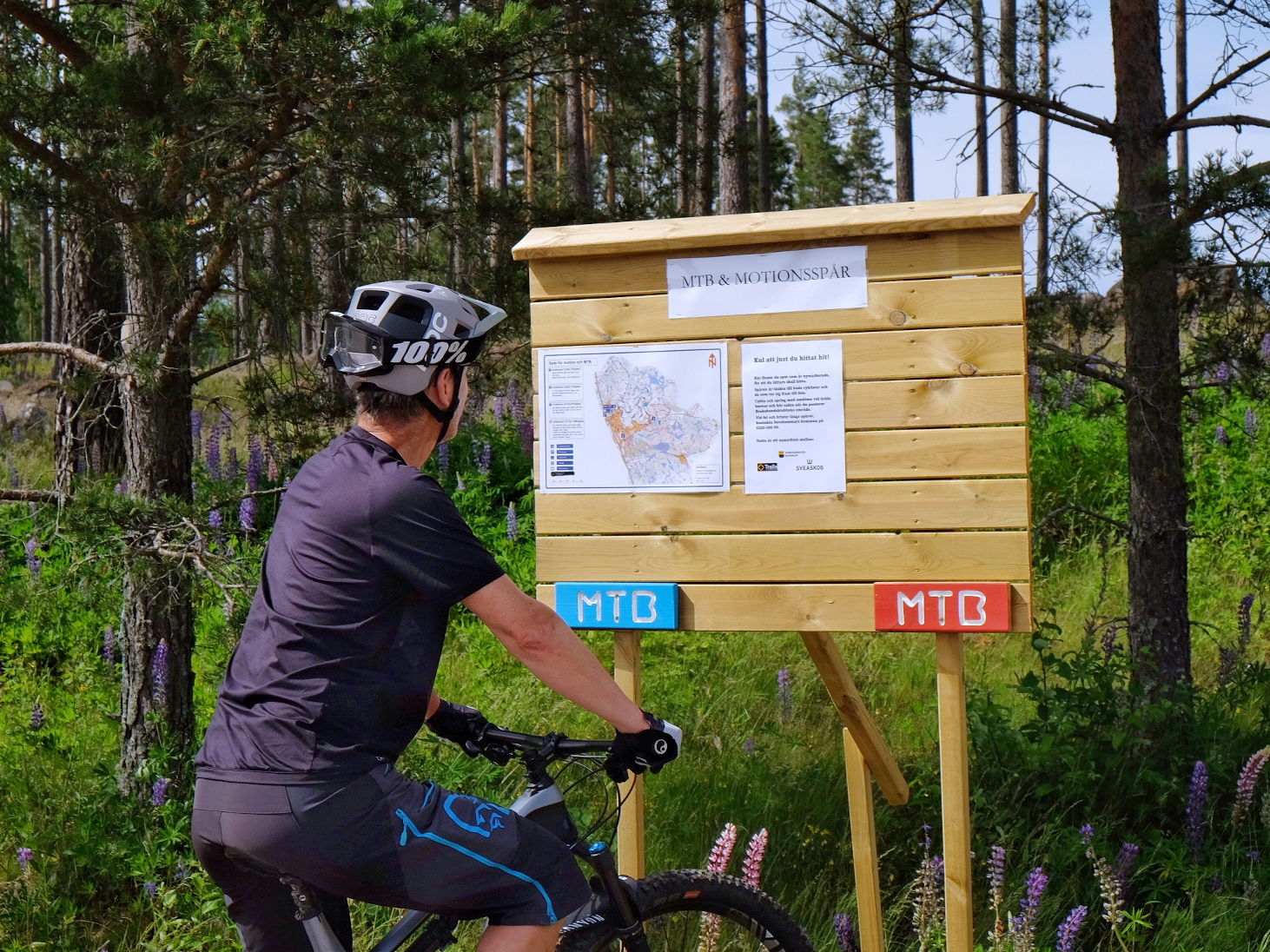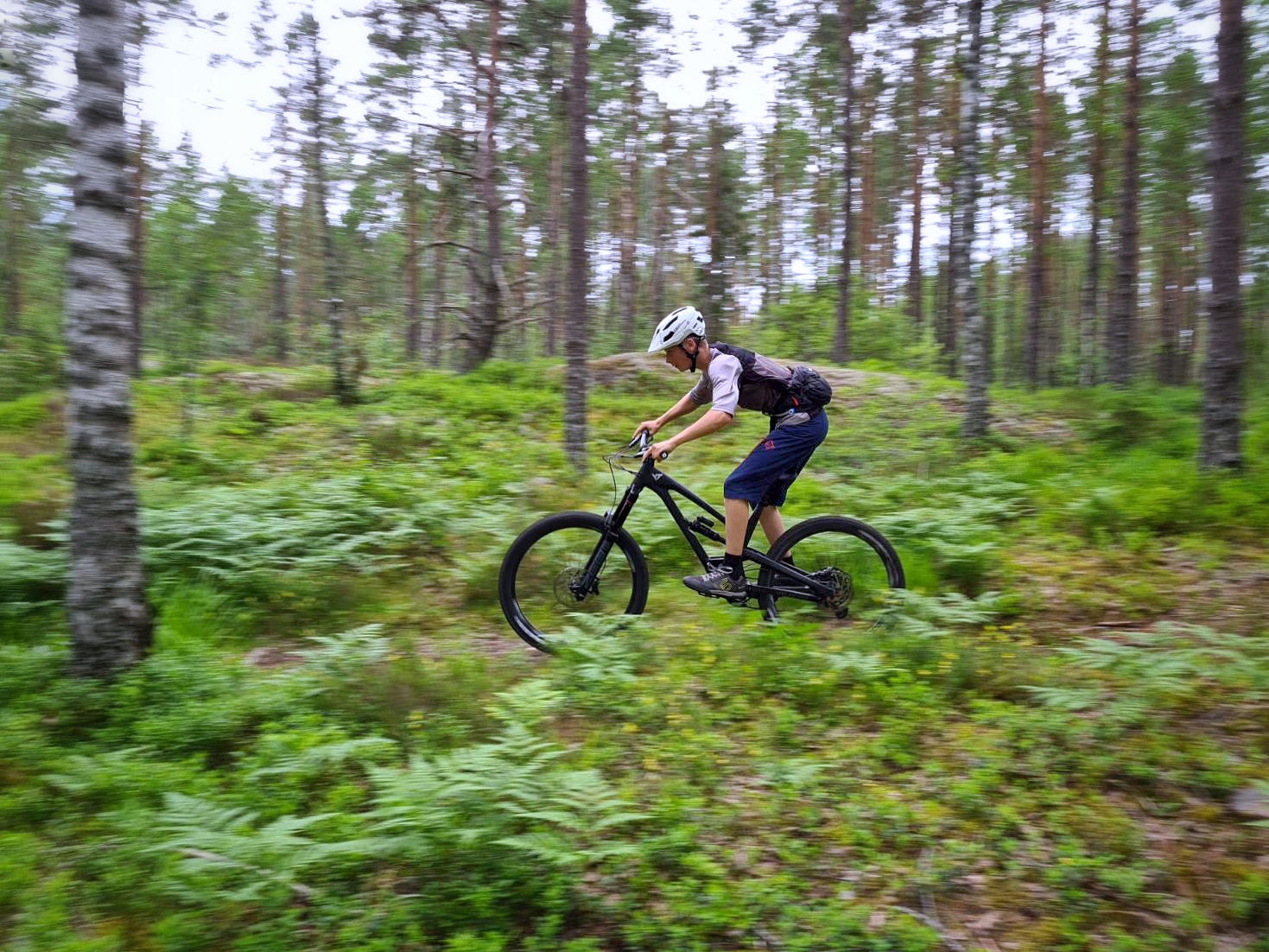 Lindmuren's #2 mountain biking trail (MTB Blue) is a wide path that's easy to ride, but contains a few steep slopes that will get the heart pumping. There are long and sweeping slabs of rock that provide solid traction when you have to go up them, as well as a good ride for when you're going down them. If you have the ability, this can be a quick trek.
The Lindmuren mountain biking area has four well-marked trails, which all have the same starting point. You can park at the Surahammar Golf Club's car park. The club has a restaurant that serves lunch between 11:00 a.m. and 2:30 p.m., which is great for anyone who wants to end their ride with a good meal and drink. There are also public toilets and a drinking water station. Please remember to pass the golf club at low speed or lead your bike when it's crowded with other guests.
If there's no available parking at the Surahammar Golf Club, there is a small car park on the gravel road leading to the local kennel club. Be aware that the kennel club hosts competitions and events with dogs and people moving in the woods. Both the kennel club and the golf club are supportive of the bike trails that connect to their grounds, so please be sure to help maintain those relationships in the best way possible. Say hello and show extra consideration when biking through any of the overlapping areas.
For those coming with a camper van or caravan, there are some parking spaces on the site. Please call 0220-300 66 for more information and to book a space. For those who fancy playing paddle tennis, there are also two brand new outdoor courses on the site as well.
If you want to park your bike and lace up your hiking boots instead, stage 8 of the Bruksleden trail passes by the Lindmuren area.
Facts

På Lindmurens område så kan du cykla MTB,vandra, spela paddel och spela golf.
Directions

If you're driving from Västerås or Fagersta, take highway 66 and turn off at the sign for Surahammar Golf Club. Link to map
Parking

Parkera först och främst vid Golfklubben Alternativ parkering, ca hundra meter in på grusvägen mot Brukshundsklubben finns en liten grusparkering för några bilar.
Surface

Bred grusad stig utan tekniska hinder.